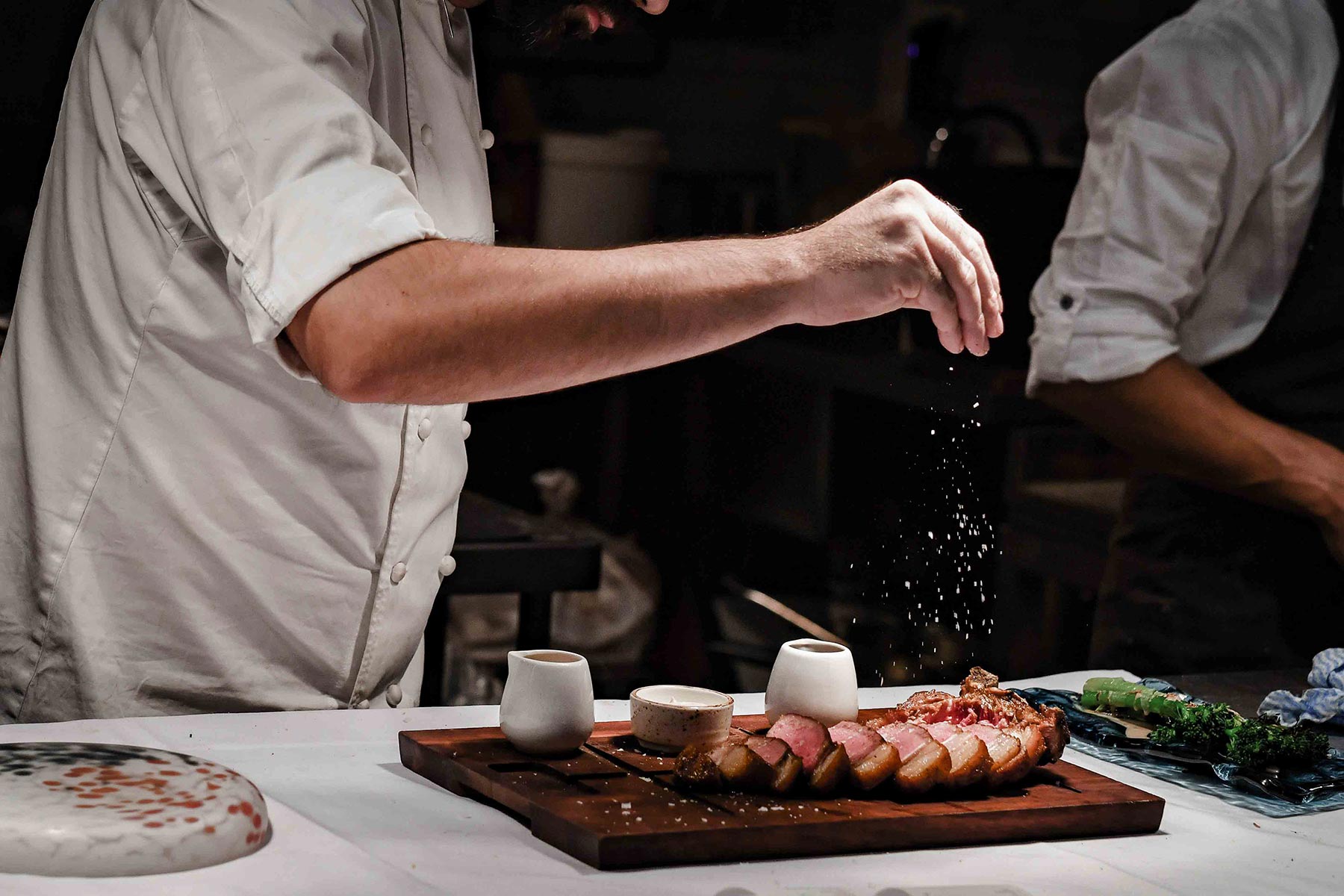 EXPRESS LUNCH
Weekdays 12:30 – 2:30pm
From $25
Make lunch great again. Enjoy one of Sydney's best steaks, in under 30 minutes
From the kitchen of one of Sydney's best steakhouses comes the Express Lunch, designed for those strapped for time but wanting a great grill lunch. Join us in the meatpacking district of Chippendale, and love lunch again as you sample one of our Express Lunch options fresh from the flame and fire of our custom-made Argentinian Parilla grill.
Start your Express Lunch with some grilled mixed olives and dry-aged beef butter served with grilled Iggy's sourdough. Then choose between our 175gm O'Connor Scotch Fillet; Fried Chicken with Chili Mayo; Homemade Gnocchi with Fresh Tomato; Southern Calamari with Shallot and Black Ink; Grilled Baby Cos, Homemade Yogurt and Apple Cider; or Roasted Cauliflower with Pecorino Cheese and Hazelnut. All come with a side of fries and mixed leaf salad on the side. Finish with a Chocolate Brownie, Salted Caramel Pop Corn and Vanilla Ice-cream.
For burger-lovers, you have the choice of Portobello Mushroom; Crispy Fried Chicken, Homemade Pork Salsiccia, or our House Dry-Aged Beef Patty. Hungry yet?
Look forward to your lunch again, and join us at Sydney's favourite grill-house any weekday for our Express Lunch.