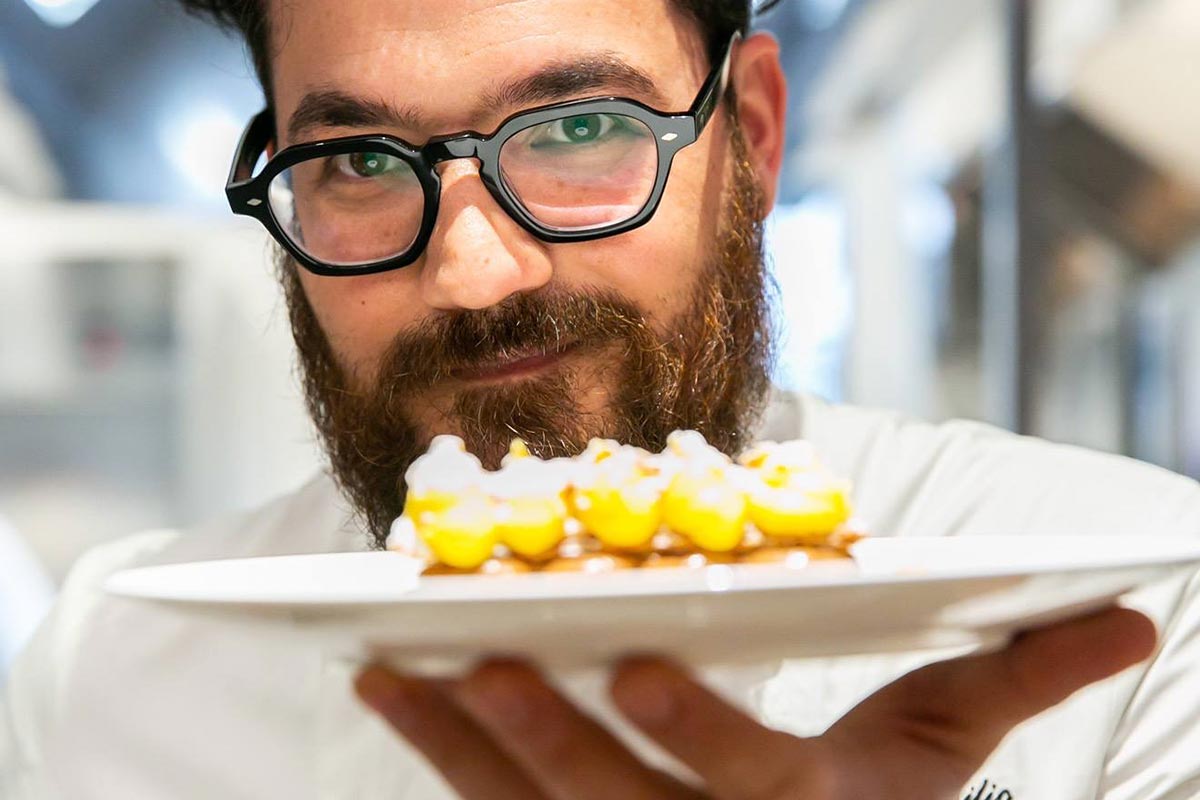 Four Hands with Luciano Monosilio
June 13, 2019 @ 6:30 pm

-

9:30 pm

Luciano Monosilio from Pipero al Rex, Rome
1 Michelin Star
If there's one dish that's quintessentially Roman and universally adored, it's Carbonara. When a country like Italy, with arguably the best food in the world, crowns someone the King of Carbonara, you know it's serious business.
A simple internet search will confirm as much, Roman chef Luciano Monosilio's Carbonara is hailed a masterpiece. The aforementioned King is also one of the youngest Italian chefs to be honoured with a Michelin Star at 27, just 9 months after opening his first restaurant in Rome, Pipero al Rex.
If you're still not convinced, Luciano refined his talent in the kitchen of some of the most renowned Italian chefs: Fulvio Pierangelini (Gambero Ross – 2 Michelin Stars), Mauro Uliassi (Uliassi – 2 Michelin Stars) and Enrico Crippa (Piazza Duomo – 3 Michelin Stars), no.15 of The World's 50 Best Restaurants.
Eastside executive chef, Arnolfo Raimondi, has brought chef Luciano over to collaborate on this special degustation menu for 2 nights only. Chef Arnolfo will be showcasing his passion for cooking exceptional produce over an open wood fire, with his beautiful custom-made Parrilla grill.
This 5 course degustation is paired with selections from renowned pioneer winery Capel Vale, Western Australia.
ABOUT FOUR HANDS

The third installment of sell-out series, Four Hands, returns in 2019 with a fresh lineup of international Michelin-starred chefs. The residency will be led by our very own chef Lino Sauro of Olio Kensington Street, or alternatively, chef Arnolfo Raimondi of Eastside Bar & Grill. For two nights only, each guest chef will collaborate with Chef Lino or Arnolfo on a gastronomic menu presenting the best of their cuisine in Kensington Street's The Private Kitchen.
SPECIAL OFFER: Book before May 23rd and receive an early bird discount. Early bird tickets are limited.