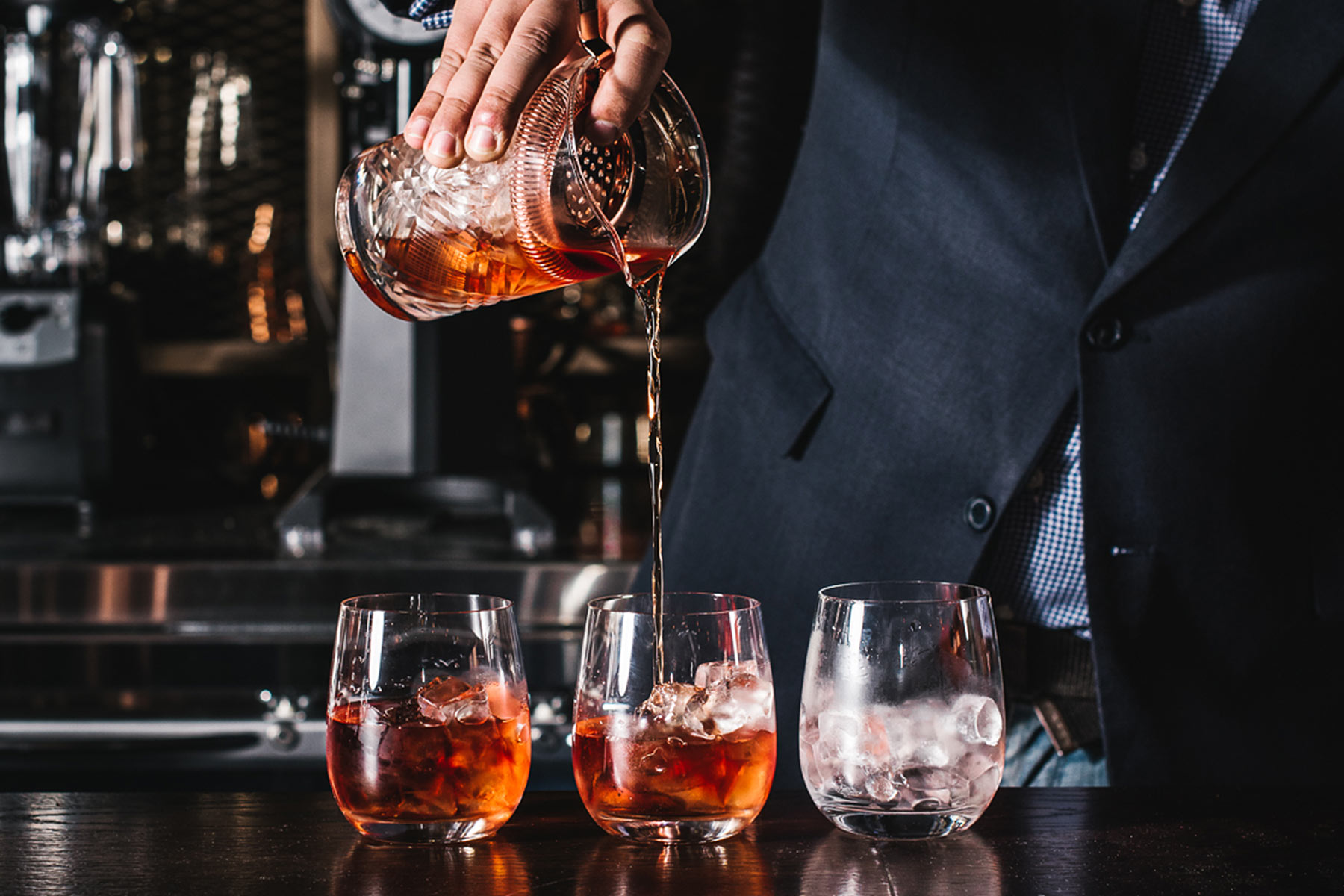 HAPPY HOUR
2-4-1 Drinks | Daily 4 – 6 pm | Bar Snack Menu
Join us any day of the week between 4 – 6 pm for 2-4-1 house wines, spirits, & beers.
With 2-4-1 drinks, you'll be getting great drinks at pub prices, but in the comfort and cool of one of Sydney's best steakhouses. Exposed brick walls, leather seats, a whisky selection that would make Ron Swanson and Ron Burgundy proud, Eastside Bar & Grill is the perfect place for a knock-off beer.
If you start getting snacky, we've got a cracking bar food menu. Think Kingfish tartar, homemade pancetta on Iggy's bread, or maybe even a dry-aged beef burger. Come and join us at Chippendale's meatpacking district, pull up a seat next to one of the huge arched windows, and enjoy a well-deserved drink (or 3).