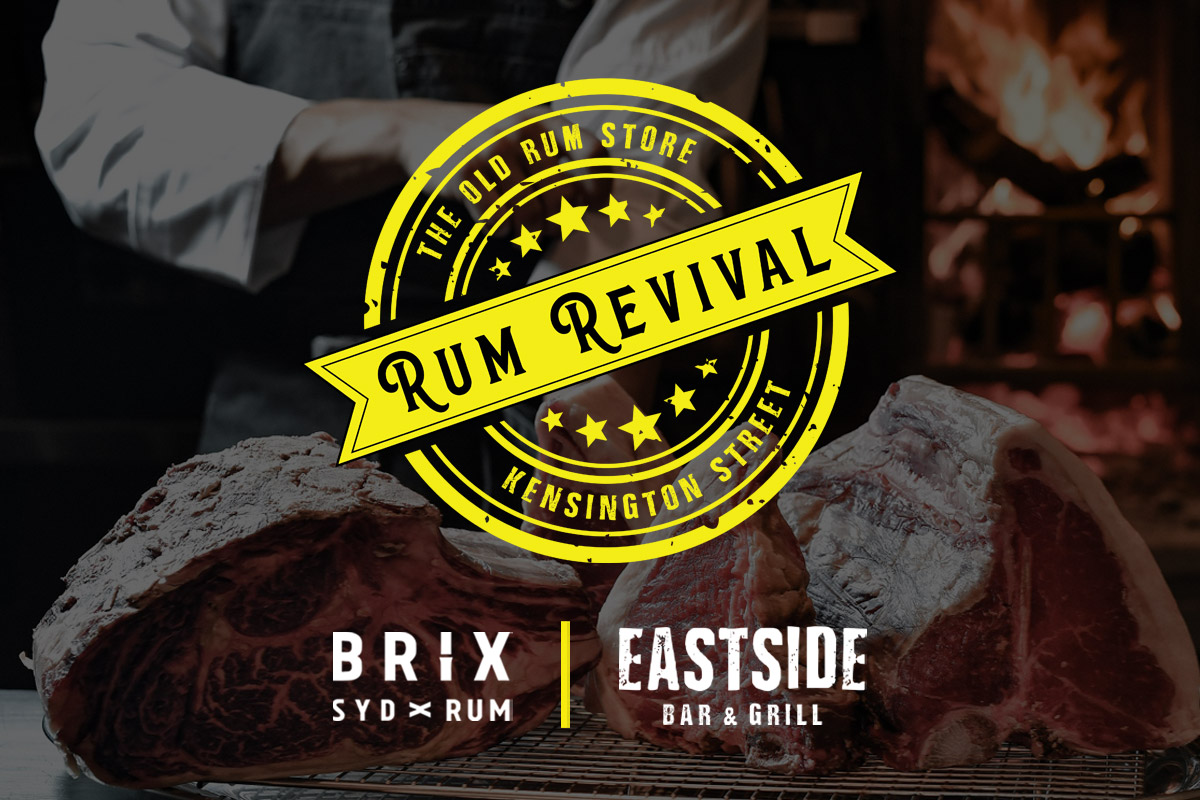 Brix & Beef MasterClass
October 25, 2020 @ 3:00 pm

-

5:00 pm

|

$68
EASTSIDE TASTING SESSIONS PRESENTS
Brix & Beef MasterClass
Join Eastside Bar & Grill, the experts in sourcing Australia's best beef, and Sydney's own rum distillers, Brix for a unique one-off 'Brix & Beef' masterclass.
Brix was born out of a love for rum, and over time this love turned into passion for discovery, experimentation, and appreciation. They discovered the long-forgotten history of rum in Sydney; a free-booting heritage where the spirit fuelled joy, mischief and even rebellion. You can almost feel the history in the walls of the Old Rum Store! Brix espouse the qualities and subtleties of the drink, and through this masterclass, they'll take you through how rum is made, how to pair it with beef, and regail the swashbuckling history of one of the world's great spirits.
Eastside will present a matched menu showcasing very rare and limited release 60-day and 120-day dry aged O'Conner Beef. Cooked over fire, you'll get to taste what the dry-aging process does to beef, and why chefs are so obsessed with this technique. Chef Arnolfo and his team will talk you through all things beef, including cuts, aging, and cooking methods.
This immersive experience will be educational, delicious, and a whole lot of fun.
Learn more about Brix: https://www.brixdistillers.com/